Praca nad Soundtrack-iem do książki pt: Hadrian
z producentem  Jens Esch CENTURIO.
Wspaniałe doświadczenie i pierwszy wspólny album.
Production HADRIAN Soundtrack with Jens Esch CENTURIO.
Nice working and first album together.
… pierwsza odsłona/first trailer …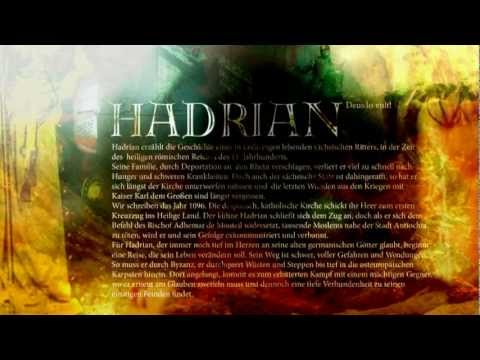 Trailer of the history novel HADRIAN
A novel by Jens Esch
Soundtrack composed and produced by Jens Esch CENTURIO
feat. Piotr "KrompRoom" Krompiewski, Ingo Herrmann.
Brak komentarzy
Nikt tego jeszcze nie skomentował.
Comments RSS TrackBack Identifier URI
Dodaj komentarz
You must be logged in to post a comment.